Within the scope of a consulting contract, the aim was to deliver a product recommendation for a learning content management system (LCMS) within a short time for a customer project that is as close as possible to customer requirements. The challenge was that the market for LCMS systems is generally highly competitive and very confusing with a large number of products.
Since requirements can not be directly compared with product properties, a rating system with categories and special selection criteria had to be developed first. By using weighting factors, different scenarios could be compared at the end by changing the weighting.
Techniques:
Analysis and completion of customer requirements

Development of a category list with selection criteria and a rating system

Creation of a market overview and a rough selection of providers

Defining a set of candidates and evaluating each criterion

Preparation of a project report with a product recommendation
For the first orientation, a use case diagram has been created for LCMS functions and their user groups: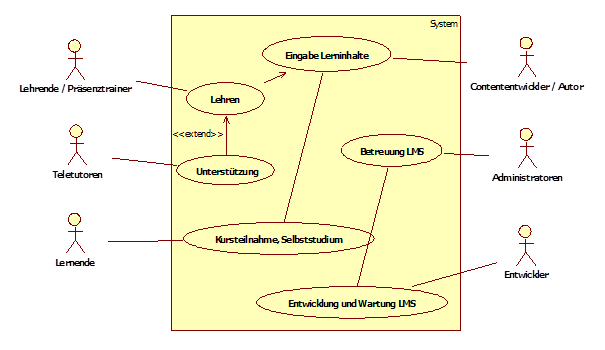 Detail of selection criteria table (Excel):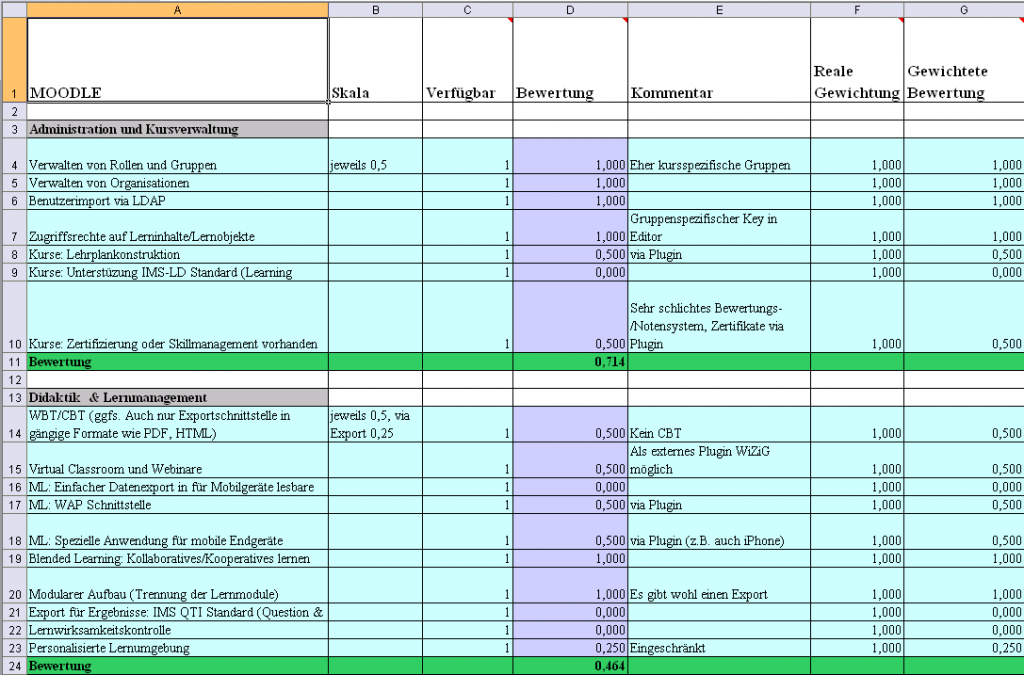 Result with special emphasis: The winners were the systems CLIX and ILIAS: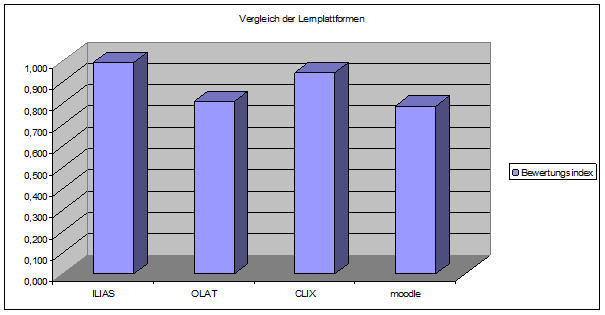 The ILIAS system (Integrated Learning, Information and Cooperation System) under GPL has been developed by the University of Cologne since 1997/1998. The LMS CLIX is offered by IMC AG (founded in 1996 as a spin-off of the University of Saarland) and exists in the variants CLIX Enterprise, CLIX Campus and CLIX Start.